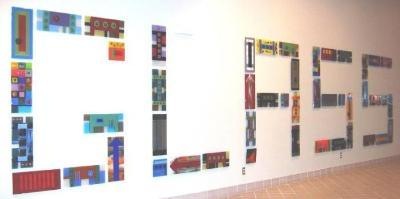 Forty eight of our fused glass panels mostly 9 by 21 inches were installed on a thirty five foot, eight
foot high wall for a special glass exhibition at the Illinois State Museum Rend Lake Facility.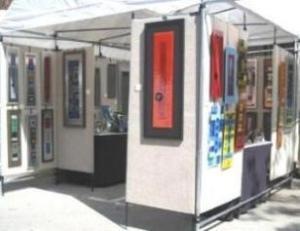 Verre Visage is the partnership of Christine and Jim Freeburn. They have been working together at their Elmhurst Illinois Studio since 1994. Their work is sold at shops and at art fairs, mostly in the Midwest, New York and Florida. Jim passed away in 2017 and Christine continues to operate the studio and produce the highest quality of glass items that they are known for.

Fused glass art pieces are designed and created to last a lifetime. Each Piece is individually hand cut and assembled using the finest modern materials and old world techniques then kiln fired to over 1400 degrees.



TABLE TOP PIECES

Eight inch round dish, picture frame, five inch square dish and coaster set