EVERY GLASS WALL PANEL IS READY TO HANG.

THE TRIPTYCH CONSISTS OF 2 PANELS 8" X 24" AND A CENTER PANEL OF 12" X 34".

The 3 piece triptych sells for $1,000. I would be able to custom create a set especially for you with your individual colors.

MULTI WITH CORAL AND DICHROIC ACCENTS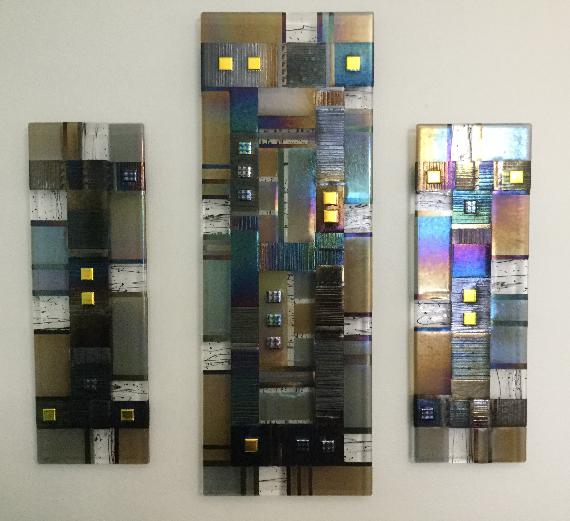 BRONZE AND SILVER WITH DICHROIC ACCENTS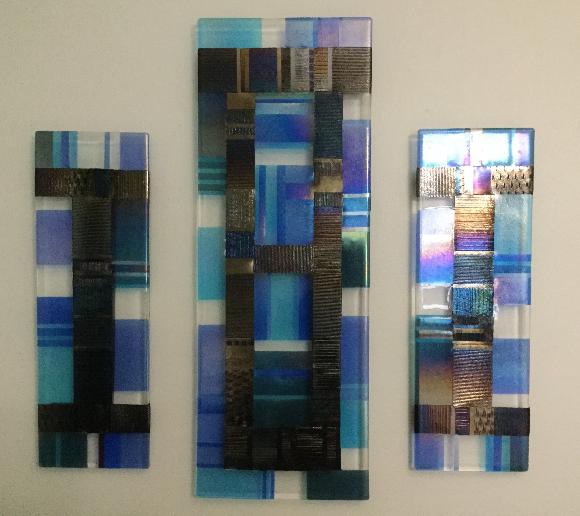 BLUES

STRIPED WALL PANELS

All Striped Wall Panels are 12x34". Every panel can be hung either vertically or horizontally.
Each wall panel is ready to hang. The cost of any Stripe Panel is $580.00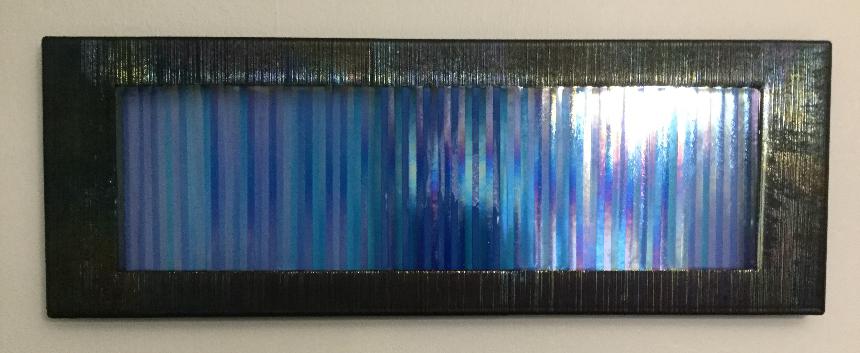 BLUE STRIPE PANEL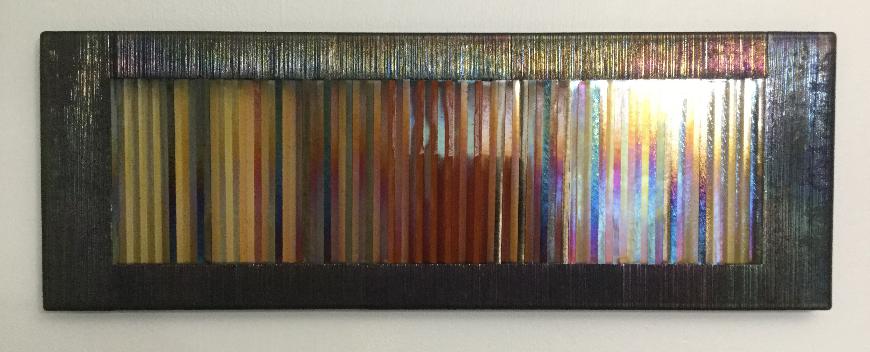 NEUTRAL STRIPE PANEL



8" x 19" TRUE COLOR WALL PANELS
All panels are ready to hang.The cost is $200.00 a piece. I am able to custom design colors specifically for your interior application.

BURNT ORANGE WITH AMBER AND BRONZE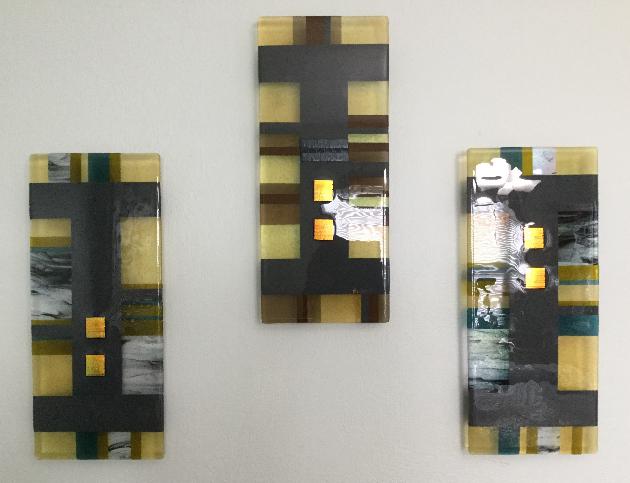 GREY WITH AMBER AND BLACK




BLUES BROWN WITH AMBER GREEN WITH AQUA